Port Forwarding
The Network section of Preferences is where you will bind Deluge to specific interface/address, specify port usage.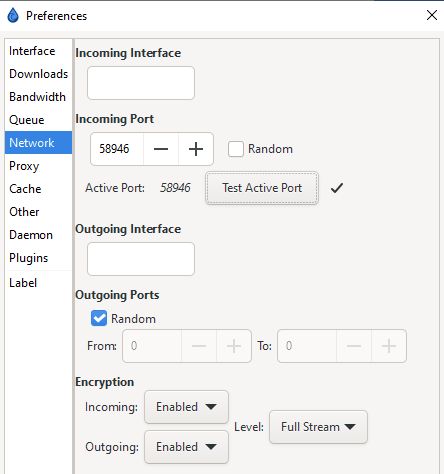 Incoming Port
Incoming Port should be set to a specific port that you have open or forwarded (if you are behind any NAT/Firewall/VPN.)
Warning
Default ports of 6880-6890 are not recommended.
Make sure you click Test Active Port and get a ✓ before moving on.
---
Questions or Suggestions?
If you have questions or suggestions click the chat badge to join the Discord Support Channel where you can ask your questions directly and get live support.
---
Last update:
August 10, 2023 19:07:29